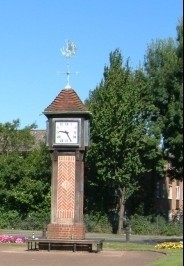 If the government goes ahead with a tunnel under  South Ruislip but does not extend it to other equally residential areas of equal population density where the human impact is greater than in the Chilterns it will be acting unfairly, and prejudicially and be guilty of discrimination.
HS2 will detrimentally impact not only homes but ancient Perivale Wood Nature Reserve, Perivale and Greenford Scouts: and the following schools:
Northolt High School
Willow Tree Primary School
Selborne Primary School
Vicar's Green Primary School
St John Fisher Primary School
The Busy Bees Nursery School (Perivale branch)
The previous transport secretary, Philip Hammond said that he would be prepared to put the whole line in tunnel if necessary and the Mayor of London – Boris Johnson – has said that HS2 should be tunneled through the whole of West London.
Much noise has been made about the environmental impact in the Chilterns, but what about the human impact in London?
NEAHS2 does not agree with the Transport Secretary's response that boring a tunnel under Northolt, Greenford and Perivale would be more disruptive than an overground line for the following reasons:
the disruption of construction work – diversions and traffic tailbacks caused when bridges are replaced, embankments widened and reinforced
the necessity of private land reclaim including people's homes (Ealing Park Lodge opposite Perivale tube station, properties in Willesmere Drive in Northolt and elsewhere have already received letters of intent to compulsorily purchase from the DoT although these are not compulsory purchase notifications per se). Other properties will also need to be reclaimed and many gardens will also need to be reclaimed.
the long term noise, echoes and potential vibrations to thousands of properties and businesses along the line – noise is estimated to be 95-100 decibels within 25m of the line (85 decibels is the level above which sustained exposure to noise causes hearing loss). HS2 trains are forecast to pass every 2 mins in each direction.
noise barriers would only cut out about 5dB and would be ineffective against aerodynamic noise and Rayleigh Waves (surface noise). They would only be 2m high and would not be effective against 6m high double decker trains and they would be unsightly.
the safety implications of running high speed trains on an embankment at 250kph and the catastrophe that would ensue in the case of a derailment in a residential urban area
removal of tunnel spoil would only be temporary whereas 250kph trains will last for decades or even centuries (whatever the shelf life of HS2 is).
HS2 will add misery to commuters on the tube (Central Line, West Ruislip branch) alighting or boarding at North Acton, Hanger Lane, Perivale, Greenford and Northolt, or those travelling out towards Ruislip.
HS2 will cause reduced investment in North Ealing (by Network Rail on railway line land and areas near the line) over the next decade, and has already lead to property market stagnation. When it is built the area will become undesirable and properties will significantly lose their value and become unsaleable.
On the other hand tunneling under North Ealing would free up the New North Main Line (Acton-Northolt Freight Line) for future use by a peak time operating passenger service to alleviate capacity constraints on the Central Line West Ruislip branch. Crossrail does not serve Northolt, Greenford, Perivale or Hanger Lane as it passes through much further to the south through Ealing Broadway West Ealing and Southall. Inevitably the West Ruislip section of the line will become blocked up in the future and we need to plan ahead for this by LEAVING THE ACTON-NORTHOLT LINE FREED UP.
Moreover, The Heathrow Hub Group, comprised of Arup engineers who support an alternative route via Heathrow, have presented an alternative route at Ealing Town Hall, tunneled beneath the GWR line through Ealing, see:
http://greenford.ealinggazette.co.uk/2012/04/alternative-hs2-route-with-eal.html
If the Heathrow Hub Group's alternative can be tunneled under the GWR why can the proposed route through north Ealing be tunneled under the New North Main Line?
NEAHS2 believes the financial case for a tunnel extension under Northolt, Greenford and Perivale is not anywhere as bad as the Transport Secretary suggests. The extension would cover not much more than the distance as the existing planned tunnel under Ruislip (roughly 2.75km) and on this basis would cost no more than the Ruislip bore tunnel – at worst estimates about 1% of the £36.4 billion currently forecast to be spent on the HS2 (*the construction costs of the Y network alone – other costs such as the Heathrow spur/ loop are not factored in here).
The actual cost of the tunnel would be much lower – as it would be the differential cost between tunneling overground and tunneling underground less the cost of bridge replacement and property acquisition. The difference between a bore tunnel and the overground cost of HS2 for the section of line now to be tunneled in South Ruislip is £40 to 50m.
Several bridges in Northolt, Greenford and Perivale under the Department for Transport's revised and current HS2 plans would face demolition and reconstruction. These bridges, some of which date back to 1904, have stood the test of time and their replacements are likely to have a much reduced longevity and will be visually unsightly – as indeed will be the proposed 'sound barrier' along the route. It is already clear that this bridge replacement will in itself be extremely costly, as well as land repossession.
All these financial and environmental costs would be removed entirely if HS2 were buried underground in tunnel through the London Borough of Ealing.
Given the overall cost of HS2, the disruption and long term noise and vibrations to properties, not to mention the safety implications of running high speed trains on an embankment at 250kph and the catastrophe that would ensue in the case of a derailment in a residential urban area – is a bore tunnel not a price worth living to preserve peoples' lives and communities?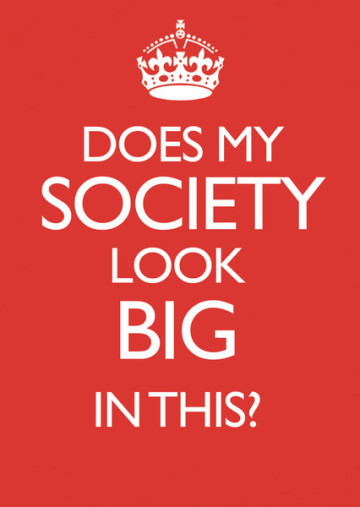 LEFT - we in Northolt, Greenford, Perivale and North Acton will continue to fight to protect our communities. Indeed in so doing we will be actively supporting government policy –the policy of 'taking power away from politicians and give it to people'. The policy of encouraging people to take an active role in their communities. The policy of the Big Society.